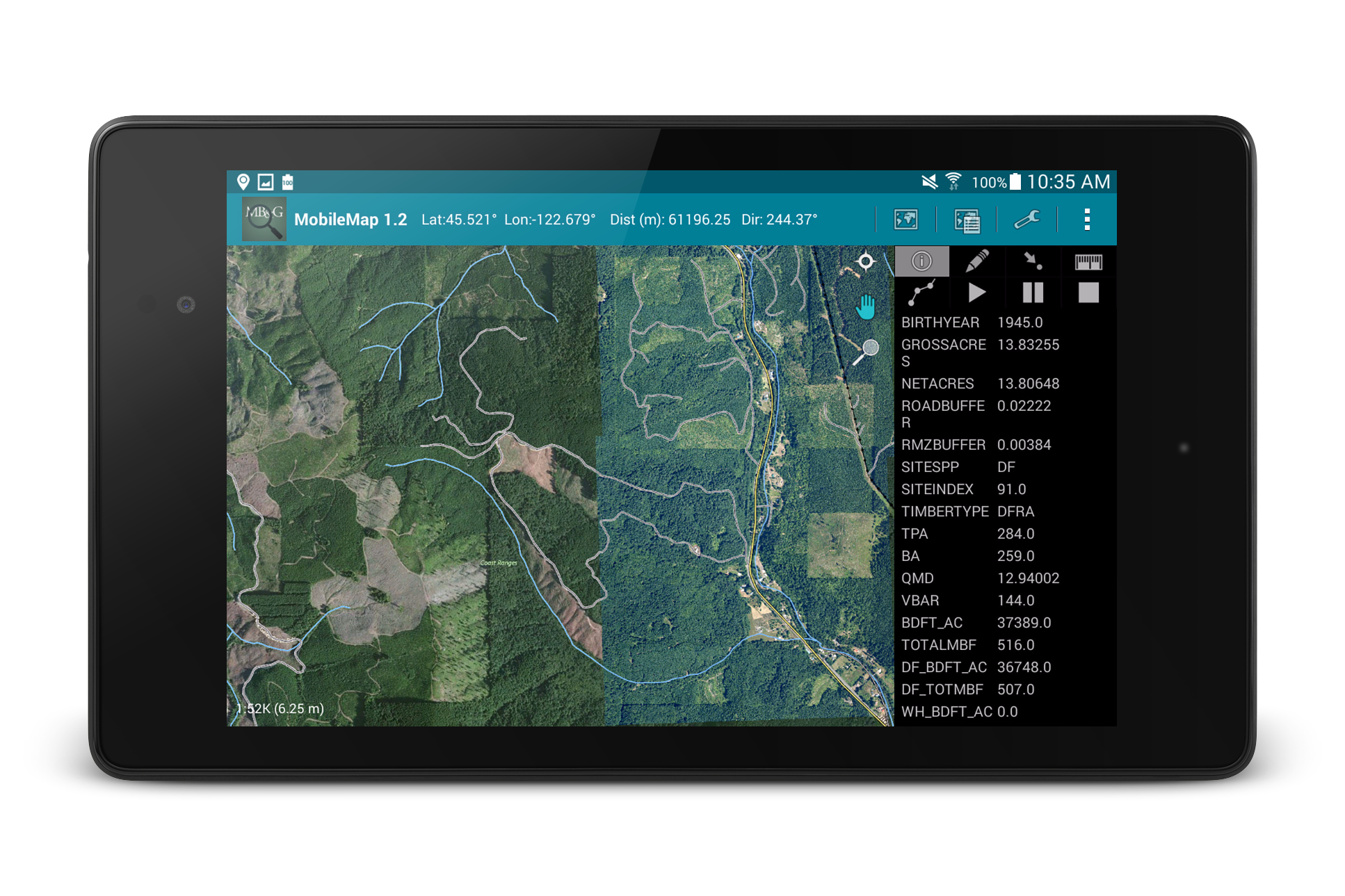 MB&G MobileMap Cruise
Forest and Timber Field Data Collection Made Easy.
Timber cruising has never been easier! Loaded with industry-leading MBG Cruise software, MobileMap™ gives you command of your forest inventory program from planning to data delivery. With GIS functionality, efficient data collection, data validation, streamlined workflows, and improved information management, you can now collect quality inventory data utilizing low cost consumer mobile devices.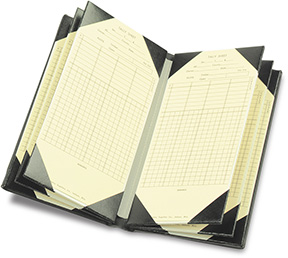 Built for Foresters
While other cruising applications offer basic offline functionality, none rival MobileMap Cruise's flexibility, capability, and performance. Built using Esri technology from the ground up, MB&G MobileMap™ seamlessly fits into your enterprise GIS and syncs with ArcGIS Server and ArcGIS Online; this means your data is safe, up-to-date, and securely accessible to your team—all without an Internet connection!
Made for Large Inventories.
Need imagery at multiple scales and over large geographic areas? MobileMap Cruise supports large data sets as well as unlimited base maps and feature types. Android devices with MicroSD cards make for easy load capabilities and you can even use multiple cards for larger data sets!
Powerful Field Data Capture Tools.
With MobileMap Cruise you are continually aware of your location and can search for stands and plots using any attribute. Our navigation tools show distance and direction to your destination, and can even alert you when you arrive.
Streamlined Mobile Data Workflow.
No more cabling to your data logger, emailing cruise stand and plot location Shapefiles, or worrying if your team is all viewing the latest data set. MobileMap Cruise streamlines cruise data collection and dissemination for improved efficiency and collaboration.
Custom Data Collection Forms.
You can use our standard cruise specification or implement your own specifications and custom collection forms. Form design is optimized for speed and accuracy.
Detailed Forest Inventory Fields.
Collect detailed forest inventory data fields including stand, plot, tree and log data; stand level data including stand ID, type of plots, and Basal Area Factor (BAF); tree level data including species, age, Diameter at Breast Height (DBH), tree height, taper diameter and height, crown ratio, and tree component or group codes; log level data including log grade, length, defect and notes; and  critical information on when and who collected the data. Attributes are completely configurable and validation rules can be applied at the individual attribute level or among multiple attributes.