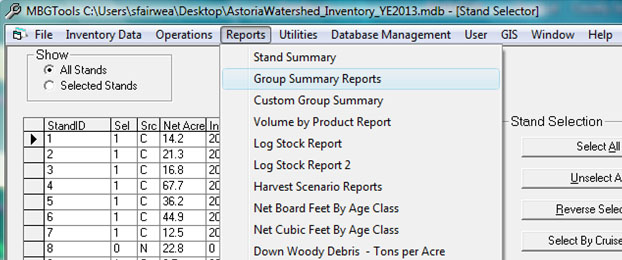 MBG Tools
Customized Stand-Based Inventory Software Puts Forestry Data at Your Fingertips
MBG Tools is our proprietary stand-based forest inventory data management software. It currently is being used on approximately three million acres across the United States. MBG Tools provides a user interface for cruise compilation, merchandising, data management, reporting, and growth projections.
MBG Tools was initially developed in 2002, and allows the user to select from multiple taper systems and growth models. Reporting can be customized and includes stand tables and log stock tables, for individual stands, groups of stands, or timber types.
Learn more about MBG Tools at DendroMetrics. DendroMetrics LLC is an affiliated MB&G firm.