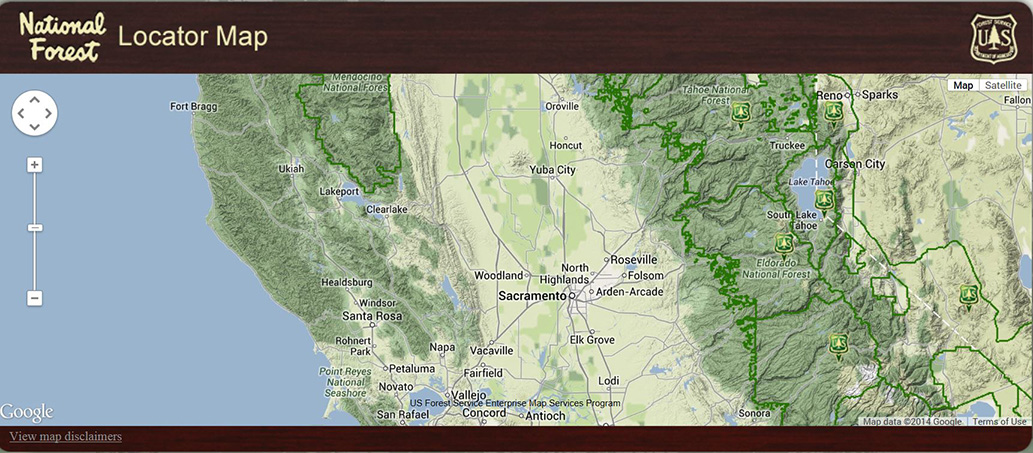 USDA Forest Service Pacific Southwest Region 5 GIS and Remote Sensing Services
MB&G is in the third year of a GIS support services contract with the USDA Forest Service Pacific Southwest Region 5.
The purpose of the GIS and Remote Sensing Services contract is to provide both on-site and off-site professional services to perform tasks related to geographic data management, manipulation, editing, analysis, documentation, distribution, and portrayal.  Tasks typically support existing vegetation management, land management planning and analysis, land survey and status management, cartographic products, and resource inventories for the 18 National Forests in the Pacific Southwest Region, and neighboring areas.
Professional services specifically provided under this contract include:
Basic data capture and data entry to develop GIS layers of land ownership, administrative or management areas, natural resources, and infrastructure.
Updating existing GIS layers and associated metadata and information attributes in relational databases for a wide variety of natural resources, facilities, administrative and resource planning allocations.
Development of modeled and derived layers to support natural resources management as well as analysis in support of National Forest Planning and monitoring and associated environmental documents.
 Development of basic to complicated computer routines and tools for automation or redundant GIS operations, geospatial modeling, and data conversions
Development of maps for work projects — analysis and display and for mass production and distribution to the public (multiple copy lithographed maps).
The GIS information and related databases are developed and maintained to provide natural resource information about administrative areas and ownership in support of forest monitoring, planning, inventory, management, health analysis, and used in various environmental assessment projects. GIS analysis is conducted to support resource planning and monitoring, as well as specific projects and environmental assessments. Various Washington, Regional Office, and Forest field units within the Region utilize these services.
Client
United States Department of Administration Forest Service