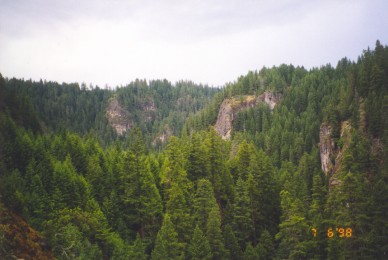 USDA Forest Service Region 1 Long-term Forest Management
Federal timberlands that are administered by the US Forest Service must be managed under a long-term plan that conform to specifications of the National Forest Management Act of 1976. MB&G provided the analytical support for 11 national forests covering approximately 17 million acres to assist the Forest Service with making and evaluating growth scenarios.
On these projects, MB&G typically relies on the USFS specialist to provide the data from which we build the forest planning models. We then run the models, report the results, revise and repeat until the Forest Service's Interdisciplinary Teams (IDT) is satisfied with the range of alternatives.
The reports include timber harvest scheduling models that project outputs, impact, costs and revenues associated with a variety of forest management activities. We provide a description of the model and the modeling process for the EIS. We have done similar work for other National Forests across the country.
Client
USDA Forest Service Montana and Northern Idaho