Washington State Department of Transportation SR 520 Design-Build Pontoons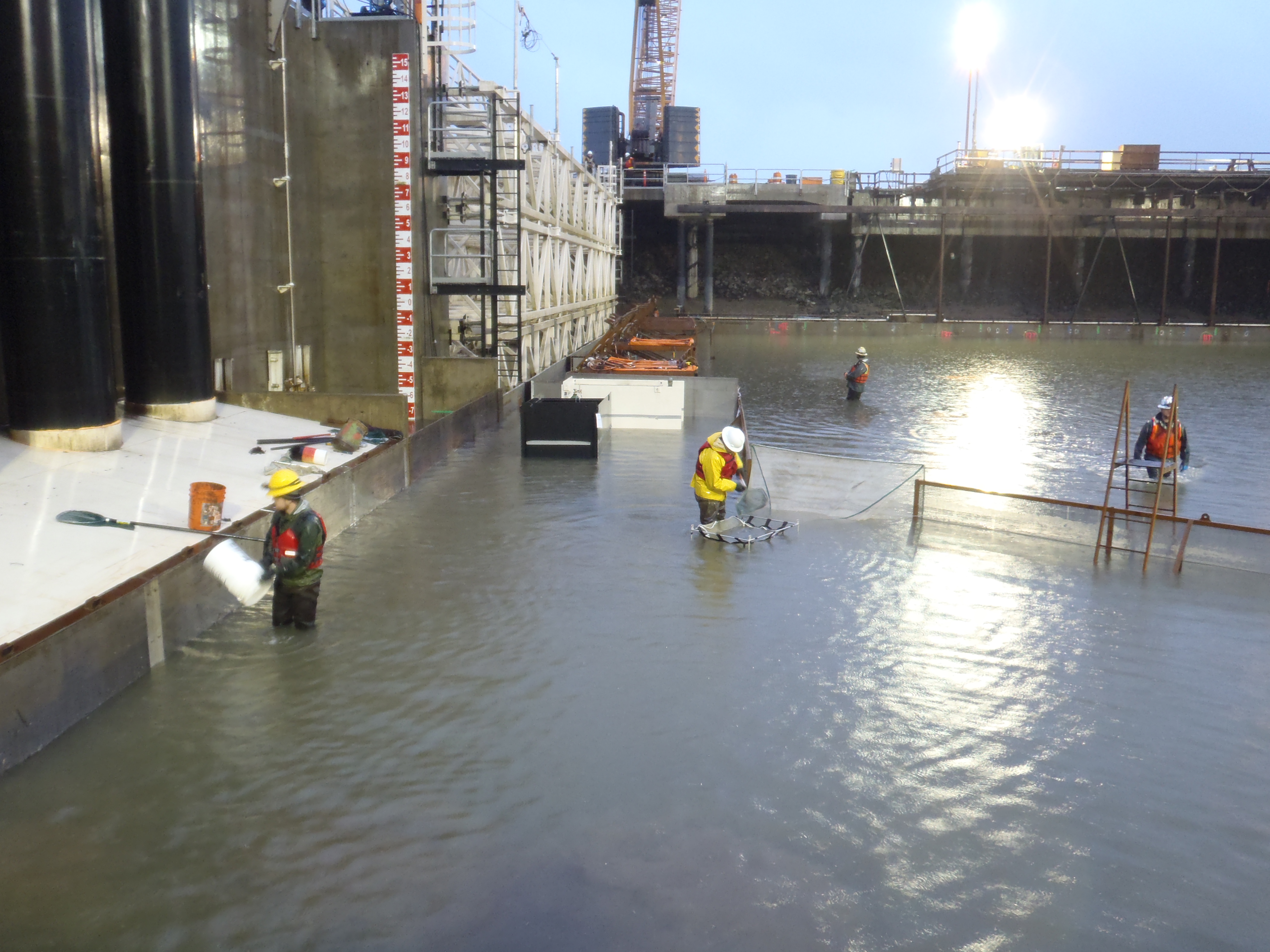 MB&G managed the fisheries support services for the construction contractor, Kiewit-General, for one of the largest bridge replacement projects in the Northwest. Our focus was to ensure fish health during the float out of large pontoons used for the replacement of the SR 520 floating bridge in Seattle, Washington.
Work involved planning, coordinating, and executing fish collection and removal from the 4-acre pontoon casting basin immediately after six basin flooding and pontoon float out (removal) events into Grays Harbor, Washington. Prior to, during, and after each float out event,  MB&G's lead fisheries biologist coordinated with Washington State Department of Transportation  biologists to ensure as many fish are removed as possible unharmed from the basin and that the fish removed are enumerated to species and age class levels. Thousands of fish species (freshwater and marine) were collected and enumerated during each pontoon float out.
Client
Kiewit-General