PG&E Access Roads Conditions Sampling, Boardwalk Inventory Protocols, and CMS Development
The Pacific Gas and Electric Company (PG&E) Access Road Management (ARM) Program was established to ensure safe and reliable access to bulk transmission facilities throughout PG&E's 73,000 square-mile service territory. PG&E contracted with MB&G to develop and manage a quantitative assessment of the conditions of access roads throughout their service territory. This included development of the sampling approach, sampling protocols, quality control of field data collection efforts, day-to-day management of field data, statistical analysis, summarization of the final data, and stakeholder communications.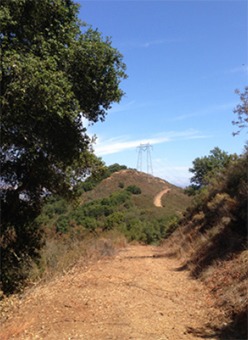 MB&G developed field protocols for assessing road conditions along each segment including erosion, water drainage, road stability, and vegetation encroachment and provided field crews to quality check sample plots. MB&G developed a sample design consisting of a statistically valid sampling approach, and was stratified by area and land-use type, allowing for analyses within strata as well as the entire service territory.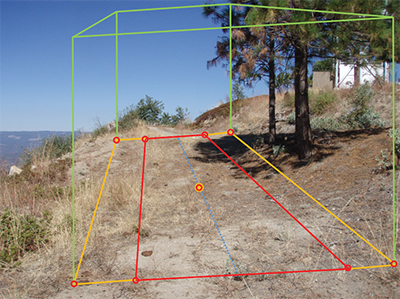 Field data management included database design and management of incoming data on a daily basis. MB&G wrote a program to ingest field data uploaded by the crew each night, quality check the data inputs and flag possible errant records, and upload data to a spatial Content Management System (CMS) supported by ArcGIS Online and Drupal. The spatial CMS provided daily updates on crew progress, review of suspect records, and real-time feedback to field crews. MB&G also supported PG&E with the development of a brochure as well as a full Program Strategic Plan identifying the background, purpose, goals and proposed methods for the implementation of the ARM Program.
MB&G developed and implemented a system to assess and track access road conditions on an ongoing and pro-active basis. These road inspections entail quick assessments and data collection regarding erosion and vegetation encroachment for transmission circuit access roads. To perform efficient and meaningful inspections on such a large scale, MB&G developed a custom-tailored mobile GIS application—MobileMap Road—as a nimble and efficient platform to collect large amounts of inspection data.  To compliment this technology, MB&G also developed a Spatial CMS application to support visualization and quality control of the field data, as well as provide program-level oversite, progress tracking, and financial reporting.  Our team developed the field protocols and user documentation, and provided in-person training and ongoing support to the field inspection technicians.
MB&G also established field protocols and provided user training for a boardwalk inventory program using a mobile application developed by a partner firm. The boardwalk inventory program focuses on the assessment of decayed or substandard transmission access boardwalks located primarily in the salt ponds, wetlands, and open waters of the south and east Bay Area near San Francisco.  The data collected will prioritize replacements and repairs over the next five years.