Pennsylvania Game Commission – Forest Inventory Management Software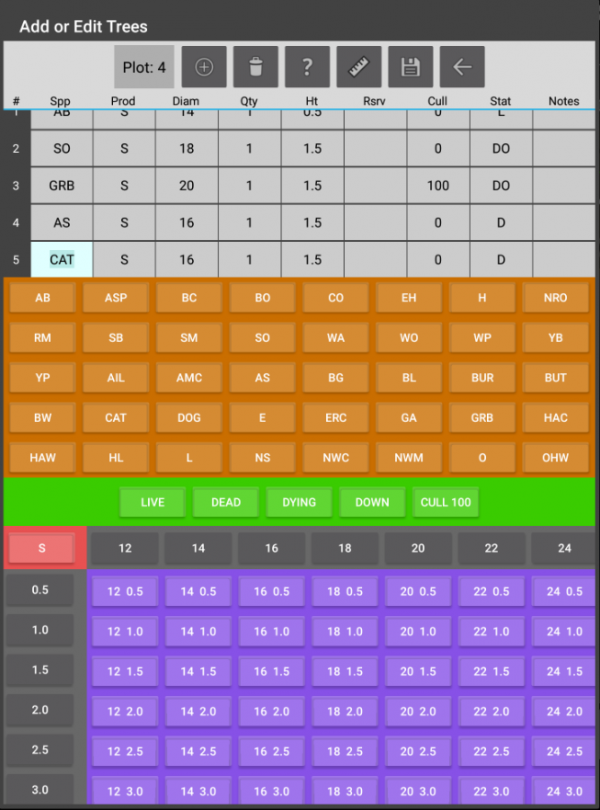 MB&G was selected by the State of Pennsylvania Game Commission (PGC) to create and build a timber cruise program that would collect and manage data to support the Agency's commercial timber sale operations. The PGC owns and manages 1.5 million acres of state game lands throughout Pennsylvania. The primary purpose of these lands is the management of habitat for wildlife and providing opportunities for lawful hunting and trapping. For more than 100 years, the PGC has managed the Commonwealth's wildlife resources. The agency has more than 600 full-time employees and thousands of volunteers who provide a host of benefits to wildlife, state residents, and visitors.
MB&G worked with the Forestry Division of the PGC to provide an integrated timber cruising platform to manage forest inventory activities, compile cruise data, and generate inventory reports.
The MB&G COTS MobileMap Cruise application collects inventory data while our InventoryManager Spatial CMS software implementation provides a cloud-based web application to manage incoming cruise data, cruise compilation, and timber volume reporting for timber sale prospectuses. We extended our COTS MobileMap Cruise application to integrate data with PGC's existing enterprise GIS via ArcGIS for Server and ArcGIS Online. The software supports PGC's current timber cruising needs and their two main inventory protocols: tally and plot-based timber cruising, and SILVAH data collection. SILVAH 7 data structure is widely used by the U.S. Forest Service and includes stand level, regeneration plot, interfering vegetation plot, and overstory plot data matching.