OTIA III State-wide Mitigation Monitoring & Maintenance Program
The Oregon Department of Transportation's (ODOT) Mitigation and Monitoring Program was a 10-year contract that focused on compliance monitoring and general site management for over 70 biology and wetland mitigations sites in all five ODOT Regions in the State of Oregon.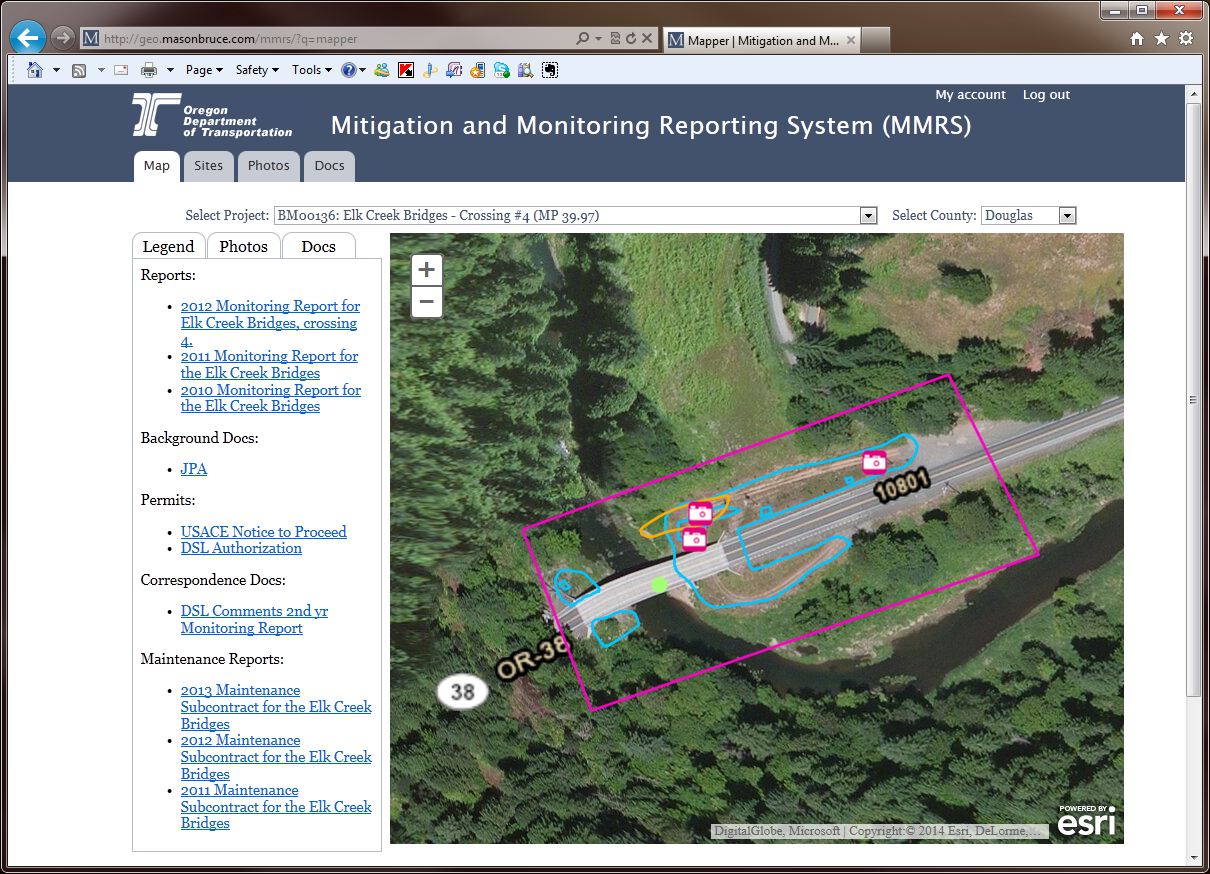 The majority of the program projects were delivered under the Oregon Transportation Investment Act III, with several Region-funded sites delivered under the State Transportation Improvement Act. MB&G performed annual site monitoring, reporting, maintenance, and management of maintenance subcontractors to ensure state and federal environmental permit compliance. MB&G developed corrective action plans for failing habitat units, unsustainable planting plans, erosion problems, and significant noxious weed infestations. MB&G also led compliance coordination and permit negotiations with the U.S. Army Corps of Engineers and the Oregon Department of State Lands for ODOT.
Due to the large volume of mitigation sites with varying compliance conditions, MB&G also was responsible for data management including querying and displaying a large volume of collected field data, agency documents, and site mapping information.
To improve tracking and site management, MB&G developed an internet-based application called the Mitigation and Monitoring Reporting System (MMRS) which is based on the MB&G Spatial Content Management System framework. MMRS supports thousands of photos and documents, integration of GIS and GPS data, and notification based on specific site activities. The MMRS reporting interface dynamically generates annual reports in ODOT's approved reporting format from the data maintained by the system. The map interface supports a range of methods for easy data navigation and high resolution aerial imagery. From the map interface, MMRS displays site photographs in an easy-to-use tool to quickly review images and view metadata.
Client
Oregon Department of Transportation