Fish Creek Thermal Modeling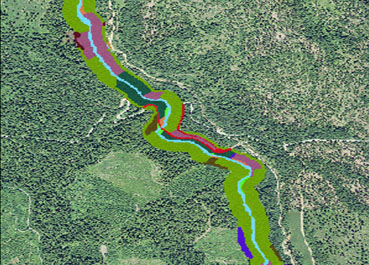 Fish Creek is a tributary to the North Umpqua River in Douglas County, Oregon. A portion of Fish Creek flows are diverted for power generation; the Fish Creek powerhouse is one of several generating facilities within PacifiCorp's North Umpqua Hydroelectric Project. Diversion of Fish Creek flows affects water temperature over approximately seven miles of the creek (the bypassed portion of Fish Creek).
At the request of PacifiCorp, MB&G applied the Heat Source Thermal Model to assess diversion scenarios that would minimize thermal impacts of flow diversion, or potentially enhance thermal conditions (e.g., by emphasizing tributary and/or hyporheic cooling). Model results were assessed relative to Oregon Department of Environmental Quality (ODEQ) thermal criteria for anadromous fish rearing and spawning. MB&G developed a final report and worked closely with designated technical staff of PacifiCorp Energy and ODEQ.
Client
PacifiCorp