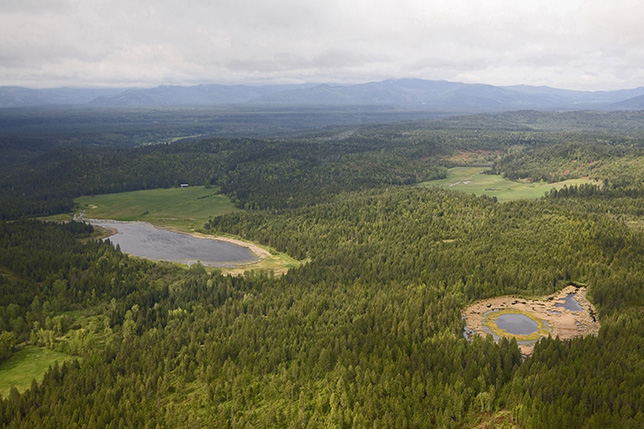 Clagstone Meadows and Cape Horn Conservation Easement Appraisal 
This project is one of several recent conservation easement appraisals completed by MB&G. Trust for Public Land retained MB&G to perform a market valuation of 14,400 acres of forestland consisting of two distinct properties in Northern Idaho. The Clagstone Meadows property totals 13,169 acres and is the largest contiguous tract of privately-owned land in Bonner County, consisting of a combination of natural forest cover, open meadows, wetlands and lakes. The Cape Horn tract totals 1,263 acres and is located along Lake Pend Oreille, providing spectacular sweeping views of the lake and distant mountains.
This area of Northern Idaho has been experiencing rapid growth in recent decades. With the scenic views, year-round recreational amenities, high-density zoning, and the availability of nearby services in the towns of Coeur d'Alene and Sandpoint, quality appraisal work was in order. A large-scale planned unit development was approved for the Clagstone Meadows property. The plan called for a resort community with approximately 1,100 residential units, two private golf courses, and other commercial uses.
MB&G provided a market valuation of these highly developable properties, both before and after the imposition of a perpetual conservation easement. The appraisal underwent a thorough review and was approved by the U.S. Forest Service. The final conclusions provided the basis for a successful easement acquisition.
The conservation easement will prohibit future subdivision or development of the Clagstone Meadows and Cape Horn properties and grants public access for recreational activities in perpetuity. These properties will continue to be working forests, supporting the local forest products industry. Learn more about this project at the Trust for Public Land.