Madrona Avenue SE & 25th Avenue SE Improvements Project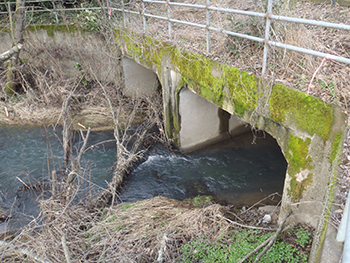 MB&G supported the City of Salem Public Works Department on the realignment of the Madrona Avenue SE and 25th Street SE intersection. This project provided increased capacity, improved large truck movement, and bolstered bike and pedestrian safety. The intersection improvements required a wider and longer fish-passable culvert to accommodate the changes. Madrona Avenue SE was widened from three to five lanes; 25th Street SE, north of Madrona Avenue SE, will be widened from four lanes to five lanes with bike lanes and sidewalks on both sides of the roadway; and 25th Street SE, south of the intersection, will be realigned to improve large truck movement.
Working directly with the City and their engineering contractor, Westech Engineering Inc., MB&G completed the environmental due diligence and permitting for the project. The project affected the East Fork of Pringle Creek as well as associated off-channel jurisdictional wetlands. Environmental permitting documents included a wetland delineation and report, Standard Local Operating Procedures for Endangered Species (SLOPES V), ESA compliance documentation, a Joint Permit Application to satisfy USACE and DSL permitting requirements, and a fish passage plan that addressed the project's compliance with Oregon's fish passage laws. We also developed a comprehensive site restoration plan that included in-stream wood placements and stake-planting of riprap to counteract scour associated with the urbanized stream.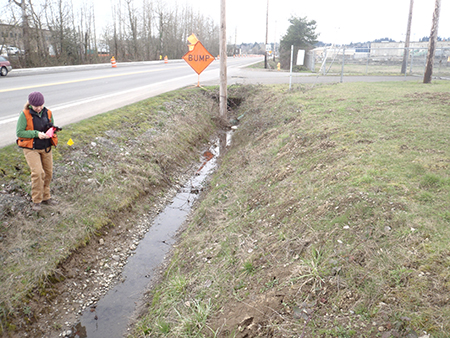 MB&G provided environmental support during the construction phase of this project. Our construction phase tasks included fish salvage and reporting, general environmental compliance support, and completion of required SLOPES V and JPA construction and as-built monitoring and reporting.
On a later inspection, our team noted the presence of nesting barn swallows inside of a box culvert scheduled for removal. We quickly coordinated with the City and received approval to create an urgent migratory bird take permit from USFWS. Our project team successfully addressed the nesting bird issue and maintained compliance with the Migratory Bird Treaty Act without delaying the project.
Client: City of Salem Public Works Department