Click here to download the latest GCA Timberland Market Update.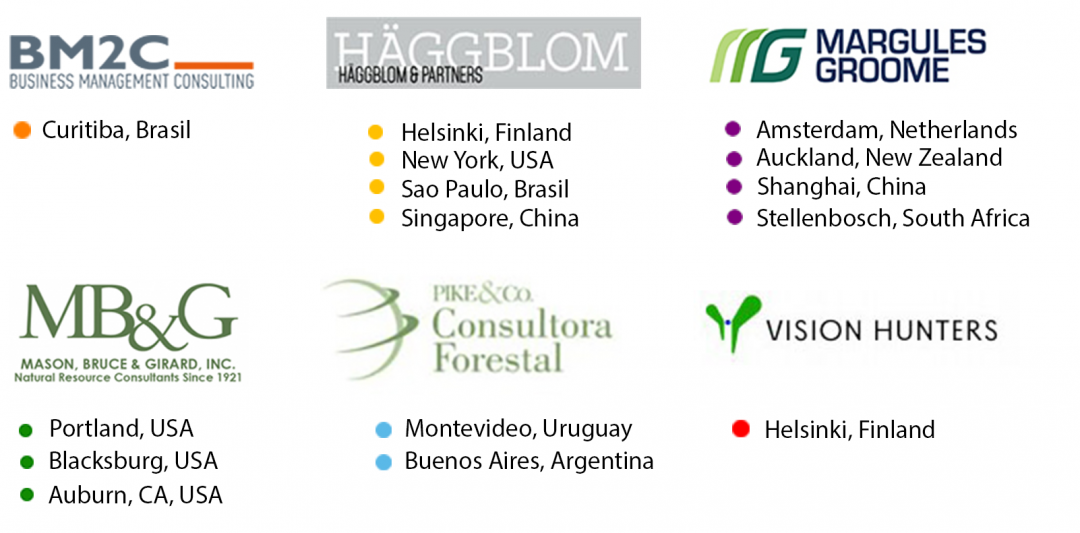 Learn more about our partners:

BM2C is a Curitiba based management consulting firm with extensive and experience related to South American forest-based industry. BM2C is the synthesis of three decades of professional experience in several forest industry companies and consulting organisations, and international partnerships. BM2C's senior consulting team provides a portfolio of high-value solutions related to forestry and forest industry and build solutions that thrive in complex and challenging business environments.

Häggblom Enterprises offers strategy, M&A, and manufacturing excellence and BOD advisory that accelerates and amplifies financial and operational results.

Margules Groome is a consultancy focusing on the forestry, bio solutions, wood products, pulp & paper and agriculture sectors. Margules Groome has a rich heritage and is named after two pioneering forestry consultants: John Groome, who established J G Groome and Associates in New Zealand in 1962, and Ray Margules, who established Margules and Partners in Australia in 1967.
Margules Groome provide unique combination of forestry management and consulting skills, deep industry knowledge and technical know-how, which enables them to provide a wide range of expert services. These include analysis, advice, and reporting for corporate finance, resource and business strategy, sustainability, market situation and forecast, operations, and tech solutions.

Pike & Co, based in Uruguay, provides a wide range of consultancy and management services to forest and forest industry clients related to the use and conservation of natural resources. Pike & Co was established in August 2002, with the clear objective to be the key agent in the development of the forestry sector in Uruguay. Pike Forestry Consultants has brought together a team of professionals with deep knowledge in forest plantations and management, together with the logistics and industrialisation of Uruguayan wood products, and also broad experience in the development of local and international projects.

Vision Hunters Ltd provides clients with strategic consulting expertise and advice. Vision Hunters' team has strong expertise in i.a. pulp and paper, packaging and energy sectors.