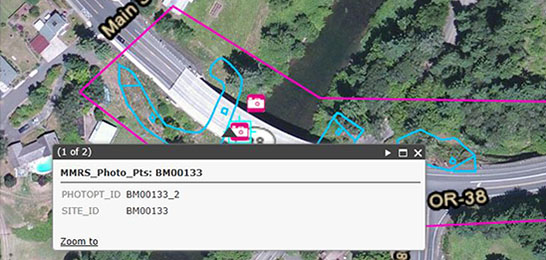 Geospatial Software Services
MB&G assists clients achieve the maximize return on existing and new geospatial software systems.

MB&G provides a full-range of GIS application development services which can range from the development of a simple Python script for selecting field sampling locations to a complete spatially-enabled project management or emergency response solution.
As Esri business partners and active members of the Esri developer network, we specialize in leveraging an organization's investment in enterprise GIS by providing customizations that fit seamlessly within the ArcGIS ecosystem.  Examples of these solutions include: Python geoprocessing tools, ArcMap extensions and Add-ins, custom ArcPad applications, mobile solutions built on the ArcGIS Runtime SDKs and web applications built using the ArcGIS JavaScript API.  We support enterprise GIS, geodatabase and ArcGIS for Server implementations and upgrades as well as the adoption of ArcGIS online within organizations.
We are experts in GIS data maintenance and have developed complex data models and sophisticated spatial Extract-Transform-Load (ETL) solutions for large and small clients to improve their GIS data maintenance capabilities and efficiencies.  Additionally, our staff has strong expertise in remote sensing and have developed a range of solutions for imagery processing including classification and spatial analysis solutions.
Learn more about our developed custom applications.