MB&G works with clients to create strategies for improved water quality and supply that meet environmental and economic needs.
MB&G designs and implements water quality studies to provide baseline information for assessing project-related impacts on water resources and to evaluate the success of restoration projects targeting lakes, reservoirs, and streams. Our understanding of the larger economic, social, environmental, and political factors driving water quality initiatives allows us to assist clients with:
Water resources planning and integrated ecosystem management
Environmental compliance and permitting support
Monitoring implementation during construction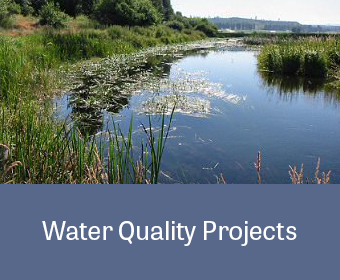 Our biologists collect water quality data (via laboratory and in situ measurements), water temperature readings, and sediment samples in support of Clean Water Act permitting for a wide variety of water resource projects, including dam removal, bridge repair/replacement, and various in-water construction projects. Our environmental scientists use state-of-the-art modeling and instrumentation to predict, measure, monitor, and achieve water quality regulatory compliance.
Backed by a solid reputation and secure relationships with regulatory agencies, MB&G is an expert in meeting client needs quickly, efficiently, and cost-effectively.