MB&G is a recognized leader in providing environmental permitting and regulatory compliance services for the public and private sector.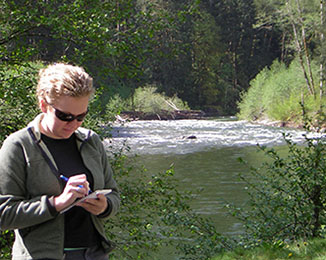 Our team of biologists, wetland scientists, botanists, mitigation and restoration specialists, and regulatory compliance experts has extensive permitting experience with the laws and regulations that govern natural resource protection in the Pacific Northwest, including:
National Environmental Policy Act (NEPA)
Endangered Species Act (ESA)
National Forest Management Act
Sections 10, 401, and 404 of the Clean Water Act (CWA)
Bald and Golden Eagle Protection Act
Washington State Environmental Policy  Act (SEPA)
Washington State Shoreline Management Act
Washington State Critical Areas Act
Marine Mammal Protection Act and Migratory Bird Treaty Act
Magnuson-Stevens Fisheries Conservation Act
Wild & Scenic Rivers Act
Oregon Removal-Fill Law
Oregon Fish Passage Laws
County and City Ordinances and Codes
Endangered Species Act Permitting
The federal ESA is one of the most significant environmental laws that has far-reaching effects on natural resource management and project development. ESA compliance facilitation is a hallmark service at MB&G. Our biologists evaluate both terrestrial and aquatic species on all levels of project complexity. We have extensive experience performing all aspects of ESA compliance including habitat surveys and documentation; assessment of impacts; developing Habitat Conservation Plans; and preparing Biological Assessments and other programmatic ESA documentation.
State & Local Environmental Permitting
MB&G is a recognized leader in providing state and local environmental permitting and regulatory compliance services. We work directly with engineering and other design professionals to ensure projects are planned, designed, permitted, and implemented in accordance with environmental regulations. Our staff is committed to achieving regulatory compliance in a credible, science-based, and cost-effective manner and has secured hundreds of permits from local, state, and federal agencies.