Mark Rasmussen
Mark, who joined MB&G in 1996, focuses on long term forest planning, forest policy analysis, economic analysis of forest management practices, and forest valuation.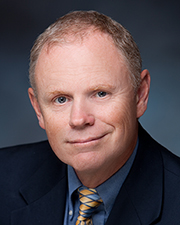 Prior to coming to MB&G, Mark worked as a Policy Analyst for the National Forest Products Association in Washington, D.C. Following his work in D.C., he became the Forest Economist at Timber Data Company, providing the forest industry with insight into stumpage markets across the West.
Mark has an M.S. in Forest Economics and a BS in Environmental Studies both from Utah State University. He started his career with the United States Forest Service developing forest plans.