Stuart Myers
Since joining MB&G in 2002, Stuart has devoted his time to providing practical and sustainable solutions for a variety of natural resource issues.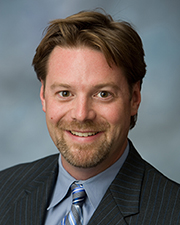 For over 18 years Stuart has focused on aquatic resource assessment, impact mitigation, and restoration while improving built infrastructure, with an overall emphasis on protecting and enhancing natural resources. He has extensive environmental regulatory compliance experience as well as landscape-scale environmental program development and implementation experience. Stuart has proven experience monitoring fisheries populations, aquatic habitat conditions, and watershed health, and has successfully worked with a variety of stakeholders to ensure project outcomes meet their expectations while avoiding or minimizing adverse environmental impacts as he guides projects through the environmental due diligence and regulatory process. Clients actively seek his experience navigating projects through environmental assessment and permitting processes.
Stuart received a Bachelor of Science Degree in Environmental Studies from the University of Oregon and a Master of Science Degree in Geography at Portland State University where he concentrated on watershed ecology, with a focus on  aquatic and riparian habitat influences on salmonid population dynamics.
Stuart is a member of Oregon's Statewide Fish Passage Task Force representing the Fishing and Conservation constituency.