Roger Lord, ACF
Roger is President of MB&G and leads the company's Appraisal Services Group. He has 30 years of experience in the areas of timberland appraisals, acquisition and divestiture due diligence, forest economics, and planning.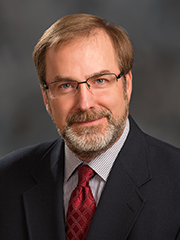 Roger joined MB&G in 2004 as a forest economist and recently became President of MB&G. He is a state certified real estate appraiser in Oregon, Washington, and Idaho and specializes in the appraisal of investment grade timberlands throughout the Northwest. In addition, he manages a variety of other projects at MB&G including acquisition & divestiture due diligence, stumpage valuations, forest plan development, timber market studies, and biomass and timber supply analyses. His diverse experience includes 12 years in consulting, nine years in private industry and ten years in the public sector. He has designed and built forest planning models in all regions of the U.S. and in Brazil.
Roger received a B.S. in Forest Science and M.S. in Forest Resources and Operations Research from Penn State. He is a Member of the Association of Consulting Foresters, member of the Society of American Foresters,  and a Practicing Affiliate of the Appraisal Institute. As President of MB&G, Roger ensures that all team members receive the resources necessary to complete each project successfully.