Mike Lester
Mike has helped MB&G achieve financial stability by strengthening our operations and customer focus.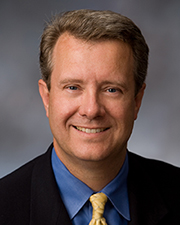 Since joining MB&G in 1991, Mike Lester has focused on making the firm's administrative system function at high efficiency. He has worked to build a strong management structure, lower overhead costs, and assist client in areas where his financial skills are needed.
While his education is mainly in accounting and finance, Mike has gained extensive experience in professional services firm leadership, strategic and business plans, human resources, information technology and contracting. Mike completed a Bachelor of Science in Business Administration-Accounting and a Masters of Business Administration from Portland State University.