Mike Lester
Mike has helped MB&G achieve financial stability by strengthening our operations and customer focus.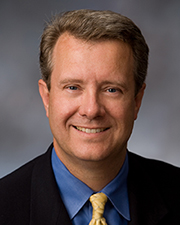 Since joining MB&G in 1991, Mike Lester has focused on converting his business modeling skills to forestry operations, building a strong management structure at MB&G, and assisting clients in areas where his financial skills are needed.
 During his time at MB&G, Mike has had a wide range of business experiences, ranging from law firm management to management consulting, where he converted computerized accounting systems, developed financial projection models, negotiated with financial institutions, designed business planning processes, and wrote business plans. Mike completed a Bachelor of Science in Business Administration-Accounting and a Masters of Business Administration from Portland State University.