Reginald Fay
Reginald brings over 15 years of experience in forestry biometrics, analysis and management to his work at MB&G as a forest analyst.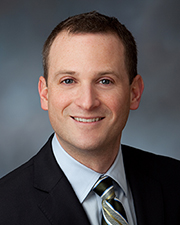 His diverse experience includes five years in private industry and 10 years in consulting. His work includes forest inventory data management for both industrial and non-industrial landowners and investment companies, as well as forest inventory analysis in support of forest land appraisals and due diligence. Additionally, he develops forest inventory sampling methodology for yearly inventory maintenance and inventory verification projects, and he assists clients in preparation of third party forest certification audits under the FSC, SFI and PEFC standards. Reginald works with clients in the Pacific Northwest, the Lake States, the Southeastern United States, and South America.
Reginald received his Bachelor of Science in Forest Resources Management and his Master of Science in Quantitative Forest Management and Silviculture from the University of Georgia. He was promoted to Principal in 2017.