Erin VanDehey
Erin is responsible for strengthening the Environmental Services Group in both project opportunities and team development.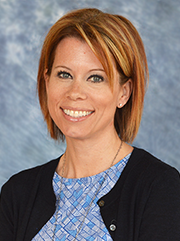 Erin has over 10 years of successful operations management and 20 years of program and project management experience in natural resource consulting. Erin leads the Environmental Services Group and is responsible for business development, strengthening partnerships, and effectively managing all group team members.
She is focused on creating efficiencies, developing innovative solutions, and growing services to maintain a healthy organization. Her experience includes leading a variety of projects in compliance with the National Environmental Policy Act (NEPA), Endangered Species Act (ESA), and other state, federal, and local regulations.  In addition to business development, Erin focuses on creating a positive work environment, promoting staff retention, recruiting top talent, and providing exceptional client service. Erin has a B.S. in Biology from Eastern Oregon University in La Grande, Oregon.