Turnkey Mitigation for ODOT US 20: Pioneer Mountain to Eddyville 
Project Update
Representatives from multiple agencies visited the Big Elk Creek and Bull Creek Mitigation sites on April 17, 2018, to review completed project conditions and discuss overall project success. Attendees included representatives from the US Army Corps of Engineers, Oregon Department of Transportation, National Marine Fisheries Service, Oregon Department of Fish and Wildlife, the Oregon Department of State Lands, and members of the MB&G-led consultant project team.
The participants observed native plantings that have successfully established, weed control efforts, permanent erosion control measures, stream channel rehabilitation at Bull Creek, and wetland hydrology at Big Elk Creek. A highlight for the group was observing dozens of salmonid fry using the off-channel alcove at the Big Elk Creek site! This wetland was constructed specifically to provide off-channel fish habitat and is already being put to good use.
To date, the Big Elk Creek and Bull Creek mitigation sites are trending to meet the ecological and mitigation goals and objectives established in 2015. This phase of the project is one of the biggest milestones that has been successfully accomplished thus far.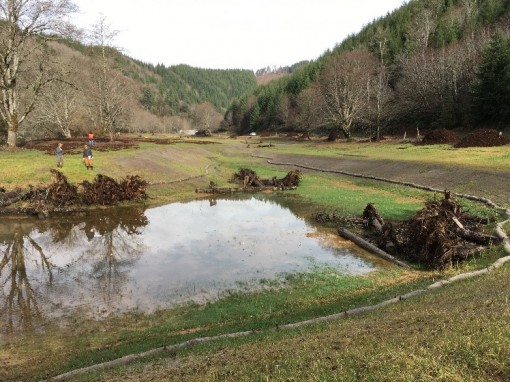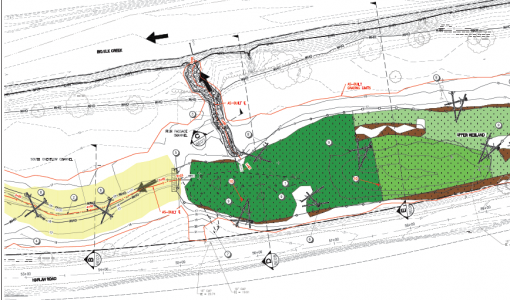 Big Elk Creek Mitigation Site, January 18, 2018 
See Related Posts on this Project