Matt Brandenburg | Junior Web Developer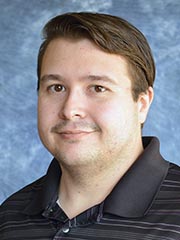 Matt supports the development of a wide range of web applications for internal and external clients to help them leverage the end-to-end data collection and management capabilities of MobileMap and Spatial CMS. Matt has a PHP Drupal Development certificate from Epicodus in Portland, OR, as well as an Associates Degree in Operations Management from Fayetteville Technical Community College in Fayetteville, NC where he also earned a Total Quality Management certificate.
Mridul 'Mitt' Mittal | Geospatial Product Manager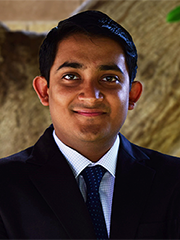 Mitt is a geospatial professional specializing in interdisciplinary GIS, spatial analysis, project management, and geospatial development. His proven skills include web mapping, data integrity, and providing seamless customer service while handling sensitive information. At MB&G, Mitt is dedicated to supporting customer success and improving the effectiveness of our geospatial platforms. Mitt holds an M.S. in Advanced Study-Geographic Information Systems from Arizona State University Bachelors of Technology in Computer Science and Engineering from Amity University in Noida, India.
Melinda Wright | Payroll Specialist & Accounting Assistant
Melinda joined our Support Services Group in 2018 shortly after returning from Lesotho, Africa where she volunteered with the Peace Corps as a Primary School Teacher for two years. She handles payroll processing and reporting for our 60+ person firm as well as accounts payable processing and reporting. Melinda earned a double major B.A. in Sociology and International Studies from Colorado State University.