Mobile Inventory for Education Workshop Added to SAF Lineup
Wednesday, November 15 • 9:00 am-3:00 pm • $60 
Registration Now Open! 
Sign up now to jump-start forestry technology in your education curriculum! This interactive, full-day workshop includes industry and educational speakers, an outdoor mobile collection field exercise, hands-on training, and a round-table addressing issues in forestry education and practical application.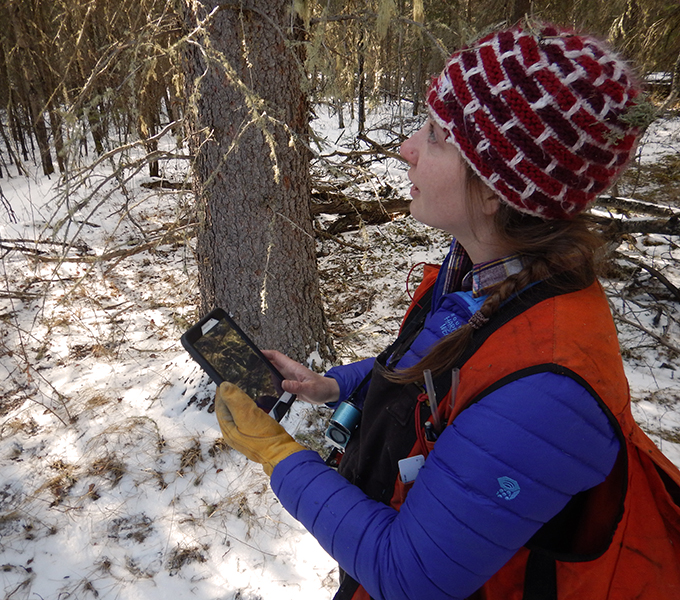 Forestry students are entering a dynamic and technologically rich workplace environment. It is the responsibility of forestry educators to give these students practical skill sets in commonly used platforms they will experience after graduation. Forest inventory is one area that provides significant opportunity to expose students to technologies that have advanced beyond what is commonly taught in the classroom. In this workshop, attendees will learn how to leverage modern data collection and management platforms for use in their forestry education curricula. The focus will be on utilizing and extending Esri's mobile and web based ArcGIS Online software. This workshop is perfect for TA's, professors, and students who want to learn more about modern technologies and how to integrate them into the classroom setting.
With the goal of giving educators a view into the latest trends in mobile forestry data technology in the commercial industry, this workshop will provide valuable information for you to take back to the classroom. Topics include:
Solutions for Bringing Forestry Technology into the Classroom
ESRI Technology Stack Overview
Inventory Simulator Benefits
CLASS INCLUDES lunch, refreshments, handouts, and guides
PLUS Free limited duration access to Esri Group Account
AND a Trial version of MobileMap!
Register now at the SAF 2017 National Conference website.
Learn more about how MB&G applications and software are helping forestry education programs already.