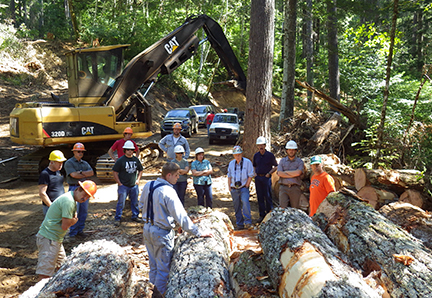 Each year, MB&G hosts an annual MB&G Forester's Day. Although called 'Forester's Day,' the event usually spans two days and brings together all of MB&G's land management foresters to share best practices, safety procedures, and industry trends. Land Managers Pete Mastenbroek and Dave Zentzis recently hosted the group at one of MB&G's managed properties, the Avery Tree Farm in Scio, Oregon. The event kicked off with group discussions on:
Revising and standardizing our fire preparation documents
Limiting and reducing trespass, vandalism, and garbage dumping on forested properties
Examining internal log accounting procedures
Reviewing the corporate safety manual and identifying any additions or updates that may be needed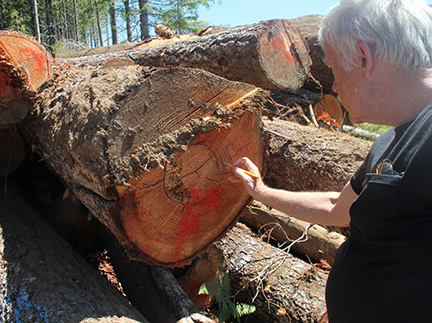 The foresters also heard presentations from MB&G's Environmental, Geospatial, Inventory & Biometrics, Forest Planning & Economics, and Accounting Groups. Each group discussed current projects and inquired into how they could improve processes to support our land management activities.
On the second day, the group met toured the Avery Tree Farm. The setting encouraged group discussion on site preparation, planting methodologies, final harvest activities, and other land management topics. It was a perfect opportunity for MB&G staff to exchange ideas and discuss how each forester is adapting to the inherent challenges of managing a natural resource.
MB&G Foresters traveled from their regional offices in California, Southern and Central Oregon. Everyone left feeling energized and ready to put some new ideas and information into practice.