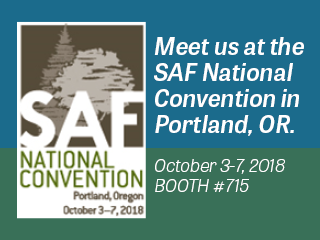 MB&G is a proud Gold Sponsor for the upcoming SAF National Convention. Learn more about our products and services by visiting our booth and attending our clients' presentations.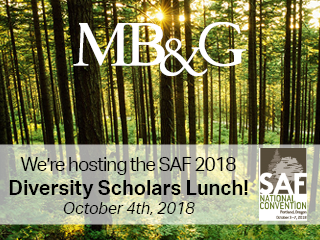 Celebrating the Diversity Scholars
We're excited to celebrate the winners of the SAF Diversity Scholarship Program of 2018 by hosting this meet-and-greet with their mentors and MB&G experts.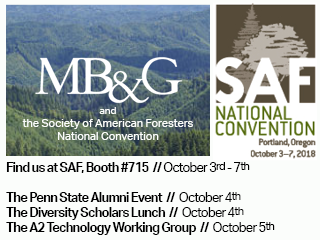 Networking across SAF
With this year's SAF National Convention in our own neighborhood, we have lined up several opportunities to foster industry networking – including a working group on technological integration in the classroom and the field.
Latest News from MB&G
This alliance will add significant value in the sale of institutional, private, industrial, and corporate timberland properties.
Mason, Bruce & Girard, Inc. provides natural resource consulting services to the private and public sectors. Since 1921 we have earned the reputation for providing scientific-based cost-effective solutions that meet our clients' long-term goals. Headquartered in the Pacific Northwest, we are a multidisciplinary firm specializing in forestry, environmental, and geospatial consulting. Our dedicated staff is guided by our core values, focusing on providing collaborative results, sustainable solutions, and excellent service.